DHS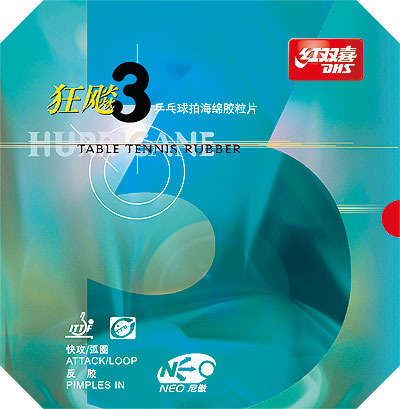 Powerful NEO sponge and hurricane 3 top sheet with special glutinosity creates stable, high speed, low arc spinning loops. NEO products used by Zhang...
... more info
Hurricane 8 is a new generation of sticky-speed rubber. The rubber keeps a good balance between flexibility and elasticity. A new high-density sponge...
... more info
To be notified when this product is back in stock please
click here
.